Commercial Property Rooftops for 5G Satellites
Support 5G Installations with a Simple Satellite Dish
Make Money by Using An Asset You Already Own!
Any time you hear the word "free," you are hesitant, doubtful, and downright skeptical. Yet, there are those rare instances where things are truly free, doesn't cost you anything, and the rewards can be substantial.
Commercial Capital Partners, a commercial lender for small businesses and real estate investors, is now offering you a chance to qualify for a small satellite dish to be put on your roof for free. We only earn a referral fee if you qualify, and you never pay a fee. You have the chance to earn thousands of dollars by simply leveraging an asset you already own. It truly is that simple. It's absolutely, completely, and totally free. Simply fill out our form to determine eligibility today!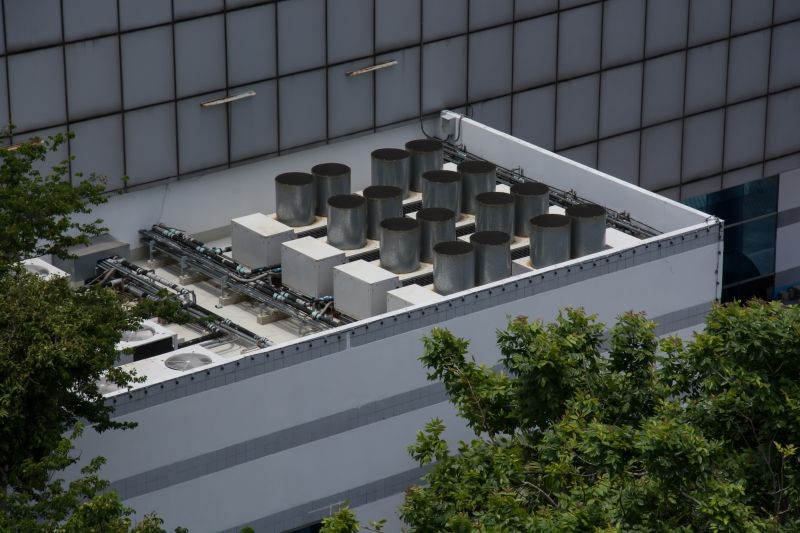 INFORMATION WE NEED TO DETERMINE IF YOUR PROPERTY QUALIFIES:
Property address

Property corporate ownership

Owner of corporation and title

Any special notes about property, such as if you may now show up in Google searches because you are a new construction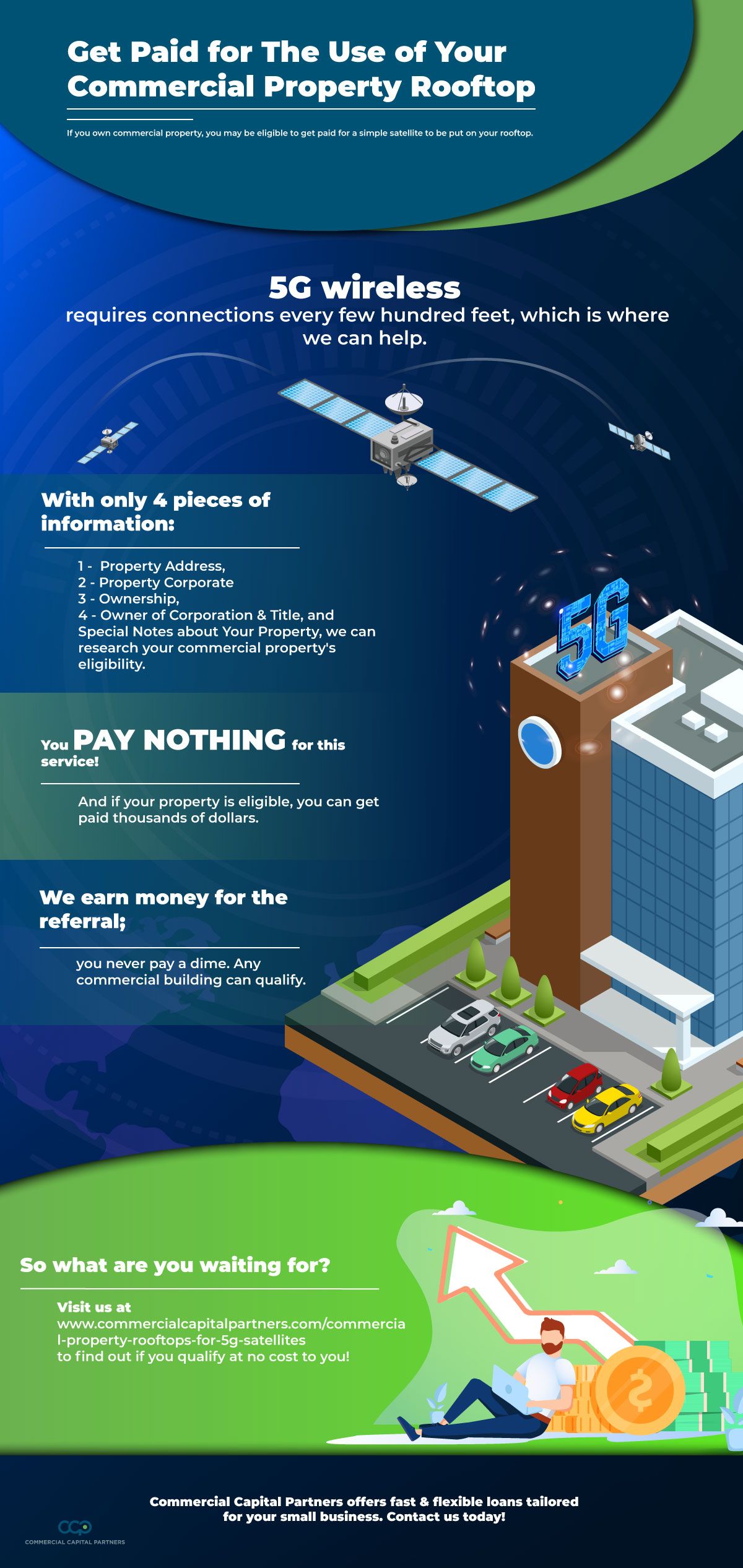 Commercial Property Rooftops for 5G Satellites
IF YOU ARE A COMMERCIAL PROPERTY OWNER, YOU MAY HAVE HUNDREDS OF THOUSANDS OF UNTAPPED INCOME IN YOUR PROPERTY.
When you think of bridge and hard money loans, think of short-term needs. After all, you cross a bridge quickly to get to the other side so you can continue where you are going, and you don't often need hard money except to get you by. You can also think of a bridge loan in the fact that a bridge gets you to where you are heading, which is what a bridge loan does as well.
IF YOU ARE A COMMERCIAL PROPERTY OWNER, YOU MAY HAVE HUNDREDS OF THOUSANDS OF UNTAPPED INCOME IN YOUR PROPERTY.
Commercial Capital Partners wants to help you untap it, and we can do this for FREE
The move to 5G wireless requires connections every few hundred feet. However, the move does not require large towers, just a small satellite on a roof that looks almost like a Directv or Dish Network dish. These need to be placed every few hundred feet or so. Hence, millions of these dishes will have to be located on rooftops around the country. If you are a commercial property owner, you can potentially make huge extra income just by allowing this small dish on the roof of your building if it is in the right area. That is key. But it COSTS NOTHING to find out.
All we need is just four pieces of information to have the property researched for free, and if your property hits, you can get paid. One person got paid a lump sum of $750,000 for his rooftop recently. The companies install everything, while you don't spend a dime. It costs nothing to check to see if your rooftop is eligible. If your property works, you get paid. To find out if your property qualifies just give us the following information:
Property Address

Property Corporate Ownership

Owner of Corporation and Title

Special Notes about Property (i.e. sometimes new construction won't show up on their maps so having photos is good).
We will register this information in a specific database and submit the information on your behalf at no cost. The vendor will pay a referral fee to us, you will never pay a fee at all. It's just a free service to you!
Within a week or two we should have confirmation from our partner in terms of whether it is a viable property for 5G. What if you have a good property and it gets approved, but you do not want to move forward? Then don't! Any commercial building can qualify, even a single-story gas station. And the value of the contract could end up being greater than the value of the property. You have nothing to lose and potentially HUGE money to gain leveraging an asset you already own. Simply fill out the form below, and we will register your commercial property. This process is quick, costs nothing, and you risk nothing. Leverage your asset for a huge gain today!
CHOOSE COMMERCIAL CAPITAL PARTNERS FOR ALL YOUR SMALL BUSINESS LENDING NEEDS
Commercial Capital Partners provides fast and flexible loans for commercial businesses, real estate investors, and entrepreneurs that are customized to your needs. We work with you to find fast business loans to provide you with the capital you need when you need it. Inquire today!