Funding Your Short-Term Projects Quickly and Easily
There are often times in your investment career where you need access to cash fast so that you can take advantage of an opportunity, or speed up a process that is taking longer than necessary to secure the necessary funding.
Commercial Capital Partners offers both bridge and hard money loans for your short-term funding needs, whether you are looking to capitalize on a new real estate venture or you just need to renovate a space quickly so you can rent it out. These short-term loans are great because you can pay them back quickly without impacting your balance sheet. Reach out to our team today to learn more!
USES OF BRIDGE OR HARD MONEY LOANS:
To purchase real estate while waiting on another piece of property to sell

To renovate a property and then sell it

To purchase land to build on

To use as a construction loan

To cover the costs of a fast closing

To pay immediate expenses to get plans in order for construction or renovation

To pay for staging and other costs when getting a property ready for market
Bridge & Hard Money Loans
When you think of bridge and hard money loans, think of short-term needs. After all, you cross a bridge quickly to get to the other side so you can continue where you are going, and you don't often need hard money except to get you by. You can also think of a bridge loan in the fact that a bridge gets you to where you are heading, which is what a bridge loan does as well.
Commercial Capital Partners is the best hard money lender and real estate bridge loan lender in the industry. We offer both small business and commercial real estate financing solutions so you can continue your progress in your dreams and goals. After all, you shouldn't have to miss out on a great deal because you don't have the cash you need. When you invest in a short-term bridge or hard money loan with us, you can rest assured you will be getting a great value. Below, we'll go a bit more in depth on both of these great small business lending and commercial real estate financing options so you can have a clear picture of which is right for you. Contact our loan finance company today!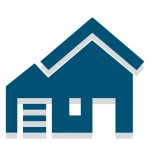 WHAT'S A BRIDGE LOAN?
A bridge loan is "bridging" the gap in financing. These tend to be incredibly short term (a few months or so, but can be longer). Homeowners get these when they are waiting for their home to close, but they want to buy a home sooner. Commercial real estate investors get these and use them in similar ways to hard money loans, for closing real estate deals, renovating properties, and more. Bridge loans are offered by both conventional lenders and by private companies, such as Commercial Capital Partners. Interest rates on bridge loans tend to be lower than on hard money loans. Bridge loans also have to be used for buying property or renovating property, so it's not a loan to be used to send your kid to college for example. In reality, almost all bridge loans and hard money loans are used for investing in real estate, and they are either paid back quickly or converted into a different type of long-term commercial real estate financing solution.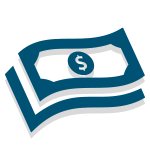 WHAT'S A HARD MONEY LOAN?
Hard money loans use your commercial property as collateral and are generally offered by private companies, such as Commercial Capital Partners, rather than a traditional bank. As such, these loans have little to do with the borrowers' credit and more to do with the value of the commercial property that is being used as collateral. These loans are very short-term, with the max term being three years, but most often being one year or less. The interest rate tends to be higher on these types of loans due to its convenience and fast turnaround time. However, this cost is minimal compared to the value you will get out of the money you can use now. And, when you think about it, you aren't paying interest for that long so it won't accrue like it would in a traditional loan.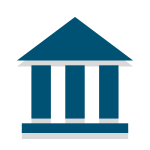 WHAT'S THE DIFFERENCE BETWEEN A BRIDGE LOAN AND A HARD MONEY LOAN?
Mainly used for investing in real estate, the big difference is in the lender. You can find traditional lenders with bridge loans, but not so with hard money loans. Hard money loans are a bit more flexible in terms of the use of the funds. Thus, you could use a hard money loan to meet your working capital needs, for example, such as buying inventory or raw materials. If a bridge loan is being offered by a traditional lending institution, the process can be longer and harder to get, which is why, since bridge loans and hard money loans are so similar, that many elect for the hard money loan option.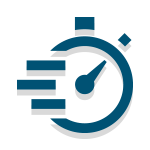 WHICH SHORT-TERM FINANCING SOLUTION IS FOR ME?
In reality, both bridge loans and hard money loans will get you the working capital you need to make your small business renovations or commercial real estate investments. When you partner with a great bridge loan lender or hard money loan lender such as Commercial Capital Partners, you can rest assured that you'll get the loan you need that suits you the best. Since everyone's situation is different, it's best to sit down with your commercial lender of choice and review all of your options in order to find the best source of working capital and quick business loan for you.
CHOOSE COMMERCIAL CAPITAL PARTNERS TODAY
Our mission at Commercial Capital Partners is to help you reach your dreams and goals for your small business, whether you're a coffee shop or you invest in commercial property rentals. We offer multiple lending solutions in addition to our bridge and hard money loans that includes CMBS loans, fixed rate loans, hotel financing, large project financing, mezzanine loans, interest only lines of credit, and so much more.
Due to the time-sensitive nature of commercial real estate transactions, a gap in funding can lead to missed opportunities and delayed projects. In order to help commercial real estate investors cover immediate costs and avoid unnecessary delays and expenditures, Commercial Capital Partners offers real estate bridge loans and hard money loans.
Our expert bridge and hard money lenders can find the right small business loan for you. We make our commercial loans affordable and easy, with an answer to your loan application usually within a day. If your credit is less than stellar, we can work with you. We offer flexible pay-back terms, fast business loans, and no prepayment penalties. We always look for a win/win solution for our customers. Call our small business lending company today to learn more!