Commercial Mortgage-Backed Security Loans (CMBS)
Providing Liquidity When You Need It The Most
Gain Capital for Your New Commercial Investment Opportunity
Investing in real estate is a fast-paced business that is not for the faint of heart. Oftentimes, a lot is at stake, and there can be a lot to lose. It's advised that those who are interested in investing commercial real estate should have experience and knowledge about their local real estate market, types of business financing available, and a nose for getting a good deal.
Commercial Capital Partners offers CMBS loans (also called a conduit loan) for those who qualify. We understand that as your small business grows, you need access to capital. While going with traditional banks seems to be the solution, there are many reasons not to. When you need a new business loan, contact Commercial Capital Partners today!
BENEFITS OF CMBS LOANS
Available to those who may not be able to obtain traditional financing

Non-recourse loans, which protects the borrower

Offers a high leverage percentage with a 75% loan to value ratio (LTV), or some even offer up to 80% LTV

Often lower rates than comparable traditional bank loans

CMBS loans are assumable, so borrower can exit property before end of loan term

Permit cash-out refinancing
Small business financing has come a long way since the only option in town was the one bank that was lending. Thanks in part to the federal government doing its part with offering special financing solutions for businesses, such as SBA loans to name just one, banks and other lenders have pioneered creative ways for small businesses to obtain the money they need to grow and succeed. One such loan is the CMBS loan.
CMBS, or Commercial Mortgage-Backed Security Loan, also known as conduit loans, are loans primarily utilized by small businesses, commercial real estate investors, or commercial lenders using mortgages. These loans are backed by mortgages on commercial properties. You'll often see them on apartments, hotels, warehouses, offices, or retail spaces. The lender tends to be either a commercial bank, a conduit lender, an investment bank, a life insurance company, a pension company, or other financial lenders such as Commercial Capital Partners. Once these loans are issued, they are typically sold off as a security-based loan. Since these loans are typically held off balance sheets, they can be offered at low fixed interest rates and with a high leveralt, or loan to value ratio.
Commercial Capital Partners believes in offering fast and flexible business capital loans tailored to your small business. Whether you've been turned down by traditional banks or your small business just doesn't have the necessary credit history for a traditional small business loan, we can help. We offer plenty of small business and commercial investor financing to suit your needs, including bridge and hard money loans, fixed rate loans, large project financing, mezzanine loans, and multifamily financing, in addition to our CMBS loans. These loans are great funding opportunities for small businesses looking to grow or for commercial real estate investors looking to buy more properties.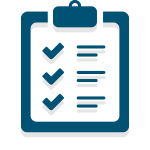 What Are the Requirements of a CMBS Loan?
Each lender will have different criteria in which to qualify a borrower. However, in general, there are two important factors that stand above the rest.
DSCR, or Debt Service Coverage Ratio. DSCR is determined by the net operating income by the total debt service of the property. In layman's terms, this tells the lender if the property is earning a profit or just breaking even. Most borrowers will allow properties with a 1.25 or 1.35x. Risk of the property type for the mortgage does play a role in this number. For example, land is seen as more risky than an office building.

LTV or Loan to Value Ratio. LTV is determined by dividing the loan amount by the appraised value of the commercial property. Usually, borrowers will allow up to 75% LTV.
Debt yield of a property may be looked at as well. The debt yield is determined by taking the property's net operating income and dividing it by the loan amount and then multiplying by 100. This number tends to be around 7% that most lenders are comfortable with.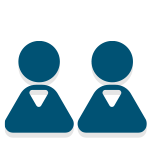 Who Uses CMBS Loans?
As mentioned above, CMBS loans can help small businesses, public and private real estate investment companies, real estate developers and investors, and commercial real estate investors. The money from these loans are frequently used for construction projects, renovations, or even to buy more properties, as well as investing back in the small business itself.
CMBS loans are also popular amongst foreign investors looking to buy a building to establish themselves in a country they are interested in growing in. Similarly, they are used domestically by real estate investors or firms who are looking to buy or build a building in a new city. Thus, the whole community benefits from these types of small business lending.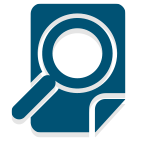 How Do You Get a CMBS Loan?
Commercial Capital Partners encourages investors to not just go to the traditional big bank. You will often find better pricing at small financial institutions and investment firms that specialize in quick business loans, such as us. It is encouraged to check out your options until you find the one that will work for you. Once you do, a loan agreement will be drawn up with terms that can be negotiated, such as the loan amount, the length of the loan, and the loan assumption terms. Some terms, such as prepayment penalties and balloon payments, which are staples of CMBS loans, may not be negotiable.
Collateral is required with these loans in the event of a default. Many borrowers use commercial property or bonds. The fact that you are putting up your collateral is what makes these loans non-recourse, meaning you yourself will not be financially responsible for the loan in the event of a default.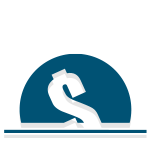 What Does a Typical CMBS Loan Look Like?
A typical CMBS loan has a minimum of $2 million. It usually requires a balloon payment at the end of the term, which can vary from as little as five years to ten years, with a 25-30 year amortization length. The reason a balloon payment is required is because the term of the loan does not sync up with the amortization schedule. Thus, at the end of the CMBS loan, it either has to be paid off, or you can opt to refinance it.
All CMBS loans have prepayment penalties because if you pay the loan off quickly, the lender may actually lose money because your collateral of bonds have not matured. There are two types of prepayment penalties you will see with these loans: yield maintenance and defeasance. Yield maintenance shows that the loan is paid off way in advance so the mortgage note is canceled. Defeasance is used when a source of collateral is substituted for another, such as bonds for property.
CHOOSE COMMERCIAL CAPITAL PARTNERS AS YOUR COMMERCIAL FINANCE LENDER
Commercial Capital Partners offers the best business loans and commercial real estate financing. We are passionate about helping small businesses succeed, grow, and achieve their dreams and passions, whether they have perfect credit or not. We understand that every business is different, which is why we offer tailored small business lending solutions for your business. In addition to CMBS loans, we offer a wide range of commercial loan products that can fit the needs of your small business, from state income commercial loans, bridge and hard money loans, fixed rate loans, healthcare financing, international financing, large project financing, and mezzanine loans.
Our mission is to find the right commercial loan for your business to provide you with the working capital that you need to grow and succeed, whether that is by constructing another building or innovating a new product. We offer a lot of options for commercial real estate financing as well. Our applications are fast and approval is usually within 48 hours, which can help you when you need to move quickly on a real estate deal or pay vendors as well. Our initial loan application only takes 60 seconds to complete. We know that you are busy, so we offer quick business loans to suit your lifestyle.
Commercial Capital Partners wants to partner with you in all of your small business lending and commercial real estate financing needs. Visit our website to learn more, and apply today!